I Love You honeybread heart in a frame
Create a memorable experience and become part of the life of someone special to you. For always. Establishing close ties with special mementos has never been easier.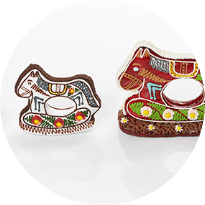 Your wishes are our challenge
We consider it an honour to cater to your desires regarding colours, the design, messages or even new shapes.