Newborn gift – personalized
Frame dimensions: 25x25 cm
Authentic birth gift of a child that will stay forever. Each set is unique, as it is made by hand by master Boštjan himself. To make the surprise complete, we also add the name of the newborn.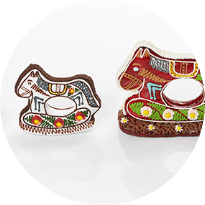 Your wishes are our challenge
We consider it an honour to cater to your desires regarding colours, the design, messages or even new shapes.